street art culture and control
via @thisbigcity "To answer the question "How can a city control its Street Art?" Let's look at an analogy in a different field: wildfires. In wild areas in Spain, the government adopts a zero-tolerance policy. However, the forest ecosystem depends on fires for its well-being. To attempt to suppress forest fires allows vegetation to grow unchecked, so in the dry summer months, the smallest ground...
On assemblages and subjectivation
"Assemblages capable of building up their own modes of subjectivation involve two kinds of attitude: —the normalizing attitude, which follows two different but complementary ways: either it systematically ignores those assemblages, dismissing them as ancillary problems or archaisms, or else it recovers and integrates them. —the attitude of recognition, which preserves their specific character and...
Zizek on jouissance and ideology
"what is the sublime object of ideology? The idea behind it is simply "it is the mode of jouissance, the way ideology functions." The idea is to go against the so-called discourse, the analysis of ideology. You must deconstruct it, reduce it to certain discourse practices and symbolizations. My idea is that this is not enough. … Without this core of jouissance, ideology does not function. So now...
Micropolitics and subjectivity
"The problematics of micropolitics don't involve the level of representation but the level of the production of subjectivity. They have to do with modes of expression that involve not only language but also heterogeneous semiotic levels."  Suely Rolnik + Felix Guattari in Molecular Revolution in Brazil p. 39
On schizoanalysis
"Guattari's approach to analysis tries to  help open up "collective assemblages of enunciation," or possibilities  for taking speech. This does not just mean speaking in the restricted  sense: it could be gestures, affects, symbols, practices. The point is  to articulate something singular, not systematized, not overcoded in  advance. And the point is to articulate it collectively, in...
Bishop on emotional arousal and performance in the...
"The futurist desire for dynamism, activiation and emotional arousal is repeated in innummerable avantgarde calls of subsequent decades, when performance was perceived as able to rouse emotion more vividly than the presusal of static objects. But if the Futurist approach to participation was via negativa - as a form of total emotional response in which one could not occupy the position of a...
3 tags
Temporary use as an instrument?
"For claim strategies, influencing public opinion is the key. The goal is to deprive existing town planning of its legitimation and gain an ideal majority for an alternative use and development scenario. The means for achieving this are not first and foremost protest, criticism, and negation. This realization takes place on two levels, which usually go hand in hand – first in the sense of...
5 tags
The Politics of the Social in Contemporary Art
By Esther Belvis Pons " The revivification of social movements and the reoccupation of public spaces by the citizens affected by the global financial crisis through the Occupy movement has intermingled perspectives and interests, activating a specific social agenda. This one responds to current political matters and triggers actions that often perform between the boundaries of art and the...
Basurama in Cairo: temporary spaces and reuse →
1 tag
"I like *other people's* cities. I like cities where I'm not an eager, engaged,..."
– Bruce Sterling on Dan Hill's essay: On the smart city; Or, a 'manifesto' for smart citizens instead. (via timoarnall) this. (via slavin)
Maffesoli on economy
"We're no longer in a society of economise/produce/consume, we're in a society of consumption (in the sense of 'exhausting' or 'using up' rather than simply 'using' - 'consummation' pas 'consommation'). We can say 'I prefer socialism', or 'I prefer liberalism', or 'I prefer statism', but it's still economic; it's fundamentally an economic conception of the world. And I think that it's the...
Francis Alys: Children's Games #10 Papalotes in... →
Watch them all on http://www.francisalys.com/children-games.html
Maffesoli on the end of modernity (yes some of us...
"Rather than being scared, we have to accept that amongst this young generation, instead of work, there is creation; instead of the future, there is the present; instead of reason, there is imagination. These for me are the three keywords (creation, the present, the imagination) of the moment that we call, until we find the correct term, postmodernity. That's my position, how I see things;...
"So, how are we to account for an externality emerging within the structure in a..."
– Emancipations, Ernesto Laclau, p. 92 (via hazeofcapitalism)
Counter-culture urbanism - a new paradigm? →
"Courage consists, however, in agreeing to flee rather than live tranquilly and..."
– Deleuze & Guattari, Anti-Oedipus: Capitalism and Schizophrenia. (via leavingmisternietzsche)
"What is politics, in the end, if not both the interplay of these different arts..."
– Michel Foucault, The Birth of Biopolitics, Lecture 12.  (via tirado)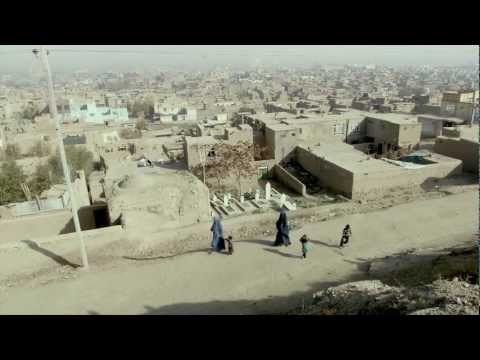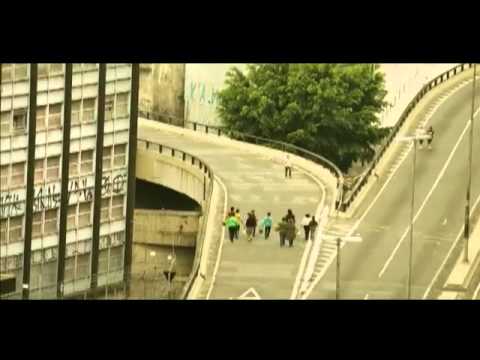 The Post-Political City and the role of consensual...
"Late capitalist urban governance and debates over the arrangement of the city are not only perfect expressions of such a post-political order: the making of new creative and entrepreneurial cities is also one of the key arenas through which this post-politicial consensus becomes constructed, when 'politics proper is progressively replaced by expert social administration" (Zizek 2005:117,...
Swyngedouw on the Post-Political City
"The city offers a privileged scale for dissecting the social body, for rummaging through the innards of our most intimate fantasies, desires and fears. We shall argue, while the city is alive and thriving, at least in some of its spaces, the polis as the site for public political encounter and democratic negotiation, the spacing of (often radical) dissent and disagreement, as well as the...
turnmyheadintosound: turnmyheadintosound: Joy...
New Life for Empty Lots in Zaragoza →
"The name "this is not a lot" encourages people to imagine what can happen in each space, proposing new projects and creating places that they care about. Anyone can post comments and ideas on the program blog to communicate with others in the community. Over 50 organizations — including schools, neighborhood groups and cultural centers — have participated in the program" ...
2 tags
Design as practice and articulation of becoming
Regarding design as something capable to enable, excavate and generate the possible, istead of regretting its fatal political dependency and entaglement, makes imaginable another model of politics of design. Design could become a 'discipline of un-disciplinary moves and motions' and turn itself 'into a practice of possibility and an articulation of becoming.  Görlich and Frazer...
Negri and Deleuze: On society, lines of flight and...
Negri: A Thousand Plateaus, which I regard as a major philosophical work, seems to me at the same time a catalogue of unsolved problems, most particularly in the field of political philosophy. Its pairs of contrasting terms—process and pro­ject, singularity and subject, composition and organization, lines of flight and apparatuses/strategies, micro and macro, and so on—all this not only remains...
From Paradigm to Paradox: On the Architecture... →
"The present demands description in new words and concepts, particularly when it is experienced as a financial, environmental, ethical, and epistemological crisis, as a prelude to inevitable (or desired) transformation and change. And it is this demand that we confront as we attempt to analyze a particular, visible, growing phenomenon in contemporary Latin America: the proliferation of...
5 tags
Urban interventions changing the view of the city →
5 tags
On vitality affects
"The affective nature of the new form of life that emerges prompts Stern to rename activation contours vitality affects. The world is not reducible to the recognized ability of objective form to conserve its sensuous identity in each of its serial appearings in different locations. On the contrary, that ability is the product of another power: that of "unrecognized", nonsensuous, affective...
2 tags
Molecular revolution and modes of subjectivation:...
"Assemblages capable of building up their own modes of subjectivation involve two kinds of attitude: —the normalizing attitude, which follows two different but complementary ways: either it systematically ignores those assemblages, dismissing them as ancillary problems or archaisms, or else it recovers and integrates them. —the attitude of recognition, which preserves their specific...
Are molecular revolutions happening now?
"Yes, I believe that there is a multiple people, a people of mutants, a people of potentialities that appears and disappears, that is embodied in social, literary, and musical events…. I think that we're in a period of productivity, proliferation, creation, utterly fabulous revolutions from the viewpoint of this emergence of a people. That's molecular revolution: it isn't a slogan or a...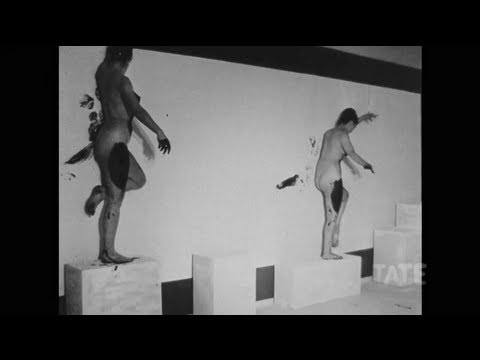 2 tags
territorealities: Collision Course →
Throughout human history there have been two distinct ways of waging war, and two primary methods for organizing armed forces. On the one hand is the war machine assembled by the nomads of the Steppes, such as the armies of Genghis Khan which invaded Europe in the thirteenth century; on the other… From territorealities 
4 tags
Watch
Preliminares Movement in Sao Paolo - happens now.
Watch
Poro Collective: Urban Interventions.